Jakarta
–
This article may contain spoilers.
If you have watched Mask Girl, Netflix's newest original series from South Korea, you will know that the character Kim Mo Mi is played by three different actresses. They are Lee Han Byeol, Nana, and Ko Hyun Jung. Each of the actresses played Kim Mo Mi at a different period of life.
Apparently throughout the process of filming Mask Girl, Ko Hyun Jung limited her meetings and interactions with the other two Kim Mo Mi actors. This was stated by the veteran actress during a virtual interview with detikcom on Thursday (31/8/2023).
"The three of us have never met, crossed paths, or had the same filming schedule," said Ko Hyun Jung, who appeared in an elegant black dress when interviewed.
"I don't know if this was deliberately done by director Kim Young Hoon, but I believe in his direction," continued Ko Hyun Jung.
Ko Hyun Jung's appearance in Mask Girl. Photo: doc. Netflix
When watching Mask Girl, as viewers we will find a connection between the three figures of Kim Mo Mi, played by these three different actresses. Also the reason why this character must be played by three different characters in three phases of Kim Mo Mi's life.
However, in the process of deepening her character, Ko Hyun Jung apparently chose to maintain her interpretation of Kim Mo Mi. He did this by interacting as little as possible with Lee Han Byeol and Nana. They even refused the director's offer when they were given the recording of their scene shooting to use as a reference.
"I didn't even monitor Nana and Lee Han Byeol's work. Director Kim Young Hoon offered me to monitor them, but I refused. Throughout this production, there was no moment when we did a character dissection or discussed Kim Mo Mi and how we should portray this character onto the screen. But from the start we both had a feeling that everything would be connected to each other. So we chose to be careful when talking and shortened the meeting on set," admitted Ko Hyun Jung.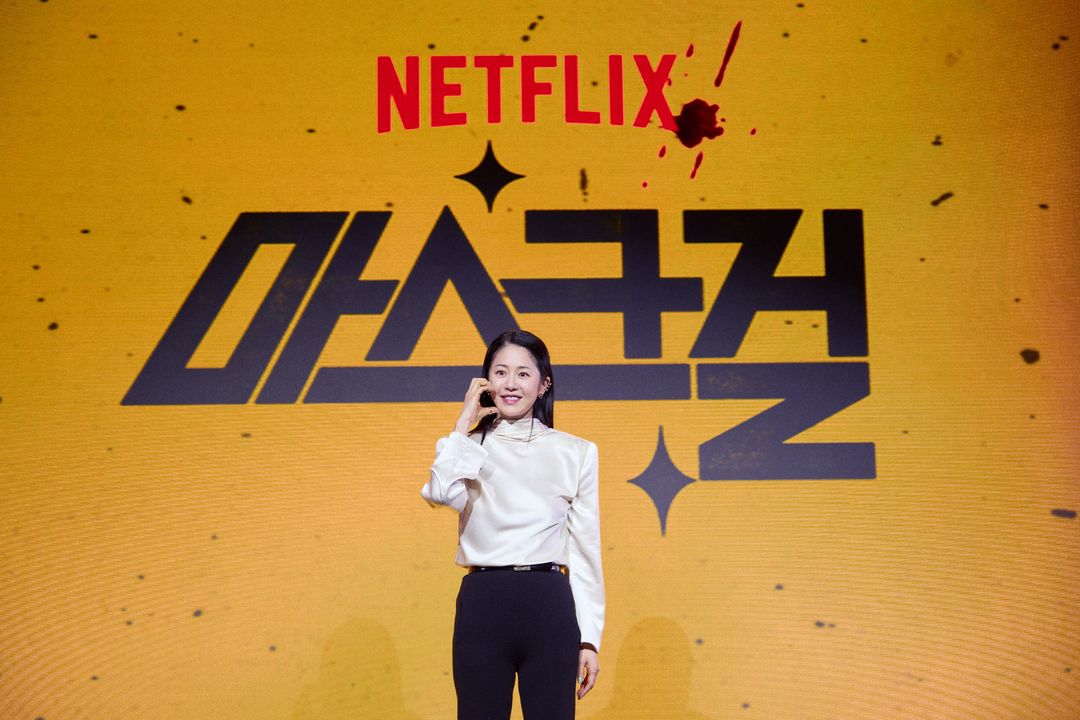 Ko Hyun Jung during the Mask Girl press conference in Seoul some time ago. Photo: Jisangchung/Netflix
On the same occasion, the actor from The Great Queen Seondeok also explained the reasons why he chose to accept the offer to play in Mask Girl. According to him, this Korean drama is very different from all the genres that have come to him.
Apart from that, the character Kim Mo Mi that she played was the main thing that made Ko Hyun Jung accept this project. He also labeled Mask Girl as the project that now occupies the deepest part of his heart.
"I have to say that this project is not like other projects that I have ever come across, in terms of genre, yes. In terms of character, Kim Mo Mi is also very intriguing to me. But a project like this is not only me who plays a role in completing it, it is like a puzzle piece and I is one of them. I asked, can we unite all the cast and crew and create this great work together? But now this drama occupies a big space in my heart," he concluded.
(aay/dar)